---
Marfa Public Library and West Texas history
One digitization project now underway in the lab is from the Marfa Public Library. We have four boxes filled with folders containing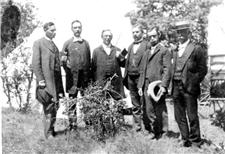 research papers and reports written by high school history students between 1961 and 1989. These student reports tell the history of the West Texas area with numerous photographs accompanying them. Featured reports include papers about the "Raid on the Brite Ranch," the "U.S. Border Patrol," wildlife in the area, and in-depth stories from families and individuals of white, Hispanic, and Native American descent. The photos, some from as far back as the 1860s, depict families, weddings, Fort Davis, petroglyphs, the landscape in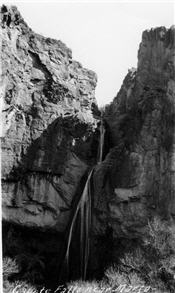 and around Big Bend, Bloy camp meetings, cowboys, homes, ranches, and businesses in the area. This collection shows a strong people that are proud of their heritage and land.
The material we now have comprises about 15-20% of the total collection held in the Marfa Public Library. Two of the four boxes we have in the lab are now available online. With the Marfa Public Library,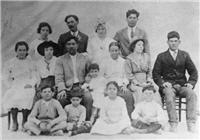 we are currently looking for funding to continue work with this fascinating collection that tells the history of West Texas.
Shown at the upper right is an image of the ministers at Bloys Camp Meeting, where people in West Texas have been meeting near Fort Davis for an annual campout with religious services since 1890. On the left is an image of Capote Falls near Marfa. The photo on the lower right was taken at the 1918 wedding of Encarnacion and Jose Chavez.
Lockheed Martin Aeronautics Company, Fort Worth
The Portal to Texas History and the archives of the Lockheed Martin Aeronautics Company, Fort Worth have worked together to add 952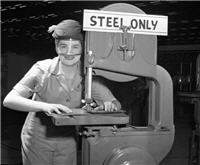 photographic images that document the history of their company, as well as the thousands of women who built B-24 Liberators at the Mile Long Hangar, formerly operated by Consolidated Aircraft Corporation. During World War II, these women helped to make the Liberator the most produced U.S. military plane in U.S. history, with over 3,000 produced in Fort Worth alone.
These wonderful images document the tremendous service these women gave to their country in its time of need. In addition to the hundreds of images of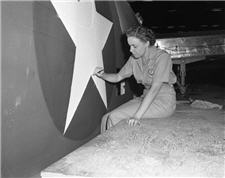 riveting, drilling, and assembling, many WWII generals, other military brass, politicians, and celebrities came to tour the facility during this time, and also for later events at General Dynamics and Lockheed Martin. Included in those photos are Harry S. Truman, Lyndon B. Johnson, Ladybird Johnson, Amon Carter, Ben E. Keith, Gary Cooper, Charles A. Lindbergh, Richard Nixon, George H.W. Bush, and Chuck Yeager. And for people who love airplanes, many different types of aircraft are also pictured: B-24s, B-32s, B-36s, B-52s, B-57s, B-58s, F-102s, F-106s, F-111s, RB-36, XB-36, XB-36H, XC-99, YB-60, and YC-131C.
The images in this article show Betty Moore on the upper right standing at a piece of machinery; and on the upper left Helen Perkins is painting a star on a B-24.


---
---
Heritage magazine
Heritage magazine is a publication of the Texas Historical Foundation, which since 1954, has published stories of Texas history and people while helping to fund projects that save Texas buildings and culture. We've just begun a project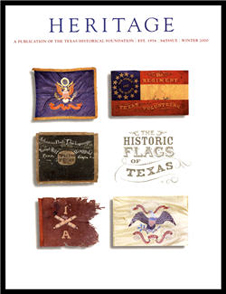 with the Texas Historical Foundation to provide online access to 95 issues of their publication, Heritage magazine.
Heritage magazine features wonderful articles such as "Spanning Texas," which discusses the significance of the over 50,000 historic bridges in Texas, telling the stories of the people and towns where they are located; "Black Cowboys and Ranching in Texas" relates the significant place that African-American cowboys hold in Texas ranching history; and "BIG Business in the Lone Star State" focuses on businesses such as HEB, Justin Boots, Dr. Pepper, and Marshall Pottery. We are very excited about providing access to this excellent publication which should be online at the Portal by the end of January 2009.
Cattle Raisers Museum
Work is continuing on the extensive collections of the Cattle Raisers Museum. While they are awaiting the completion of their new home at the Fort Worth Museum of Science and History, we've partnered with them to digitize photographs which detail the importance and significance of Texas and the Southwest's rich ranching heritage.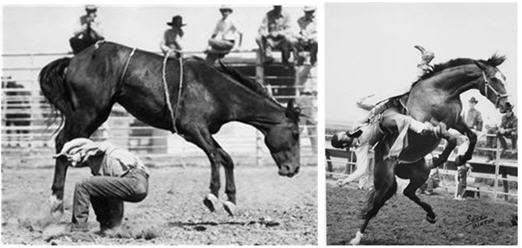 ---
What Ike wrought:damages at the Heritage House Museum
---
We were so sad to hear about the catastrophic losses that severely damaged the building and collections of one of our partners - the Heritage House Museum in Orange, Texas. After substantial flooding, the collections are warped, and the building sustained so much structural damage that museum staff have not been cleared to enter it.. More than three feet of water swept through the building, damaging photographs, artifacts, and documents. Mold is now growing rampantly throughout the building.
The only silver lining from this devastating loss is that last year we digitized over 1,700 of the museum's historic photos, saving them from total loss. The originals may be gone, but at least the museum can reprint these images from the high quality master preservation images that were captured at UNT during the project. The vulnerability of the Texas coast is a reality, but thanks to technology all is not lost. Heritage House Museum's online collections date from 1858 to 1995.
If you are interested in learning more about the status of cultural heritage institutions in the Gulf Coast region and whether they have damage, several professional associations are posting updates: the Texas Association of Museums; the Texas Library Association; and the Society of Southwest Archivists.
Some things never go out of style, and old postcards are as irresistible today as they were in yesteryear. Take a stroll down memory lane.
| | |
| --- | --- |
| | |
| El Capitan Hotel, Van Horn, Clark Hotel Museum | Spring Street, Palestine, c. 1909, Anderson County Historical Commission |
| | |
| Lake Pinto, Mineral Wells, Dallas Historical Society | Fluff Cat in a Handbag, c. 1908, from the Private Collection of Joe E. Haynes |
---
Leah's in the Lab! Leah Eggers is an undergraduate student who is majoring in Computer Science. She says, "I started out as a music major, which is why I'm at UNT. I love the small-towniness of Denton and of course I love all the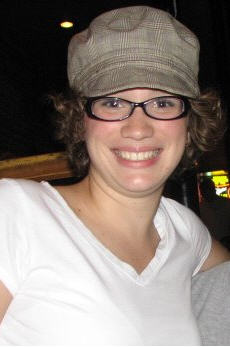 friendships I've built." Leah's hometown is Marietta, Georgia.
Leah's been working in the lab for over two years, and plans to stay until she graduates in May of 2009. Working in the Digital Projects Lab has been a good experience for her, "I really enjoy it!! I've learned a lot about Photoshop and a lot about Texas. I like the old pictures of Denton. It's changed much less than you'd expect."
Leah adds, "When I was in first grade, I wanted to be a librarian. Obviously, that goal changed, but here I am now, working in a Library! I've always thought that was sort of funny. After all, how many first graders want to be a librarian?"

---
Recently, we've heard from a lot of folks in the oil industry who are using the Portal for their research. Genealogists and oil researchers have one thing in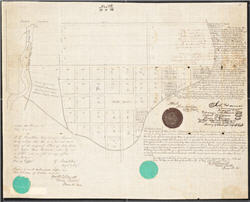 common - the Portal is a great place to look for the answers you need. We have a lot of information about land grants, from a handwritten ledger of Conditional Land Grants for Washington County dated 1841, to individual land grants dating from 1833 to 1878. We have some plat maps and soil survey maps, in addition to a 1902-1913 Lot and Block Book of Texas City, Galveston County.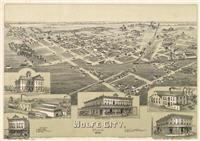 If you like maps, we have over five hundred online, dating from 1597 to 1971. The map to the left is a Bird's Eye View of Wolfe City from 1891, and above is an 1875 San Antonio Plat map that documents the northern portion of the city surrounding the public square and bounded by the San Pedro Creek on the west. In the Portal you can also find a plethora of railroading maps. Did you know that a first class ticket from Hannibal, Missouri, to Houston cost $34.70 in 1877? In present day dollars, the same ticket would cost you $668.08, just proving that travel is never cheap.
---

---
---
The Summerlee Foundation of Dallas recently awarded the UNT Libraries funding for the third installment of the popular Rescuing Texas History program. Due to the success of previous Rescuing Texas History projects, we have added materials from twenty-eight collaborative partners, and in total have digitally preserved and provided free public access to 11,115 historic images. The images created through this funding have been viewed over 2,600,000 times, by people all over the world who are interested in Texas history.
Please help us pass along the word about this opportunity, or apply yourself. These digitization mini-grants are available to libraries, museums, archives, historical societies, and other groups which hold local history materials. The deadline for application is December 15, 2008, and scanning will begin in 2009.
With the Rescuing Texas History program, we can continue to provide historical materials online that are making a difference in people's lives. Educators, historians, and everyday people are finding answers and making connections to the past due to the generous support of the Summerlee Foundation.

---
The Library of Congress's Chronicling America site now hosts editions of the Daily Herald of Brownsville, Texas from July 1892 to December 1896. This is the first batch of Texas newspapers to be loaded onto the Chronicling America site. You can browse the newspapers or search through them.
The Portal to Texas History team plans to upload this paper and other Texas titles into the Portal to Texas History starting in Spring of 2009. Learn more about upcoming titles at the Texas Digital Newspaper Program website.
---

---
---
The UNT College of Music Program Books from 1988-2007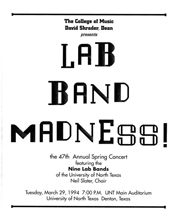 Every year, the College of Music compiles all of the performance programs into volumes that document the musicians and music presented during the year. All of UNT's College of Music programs dating from 1988 to 2007 are now online.
The College of Music is internationally renowned for its jazz studies program, and is highly acclaimed for its instrumental and vocal ensembles, keyboard, composition and scholarly programs, as well as its teacher training.
---
Help us spread the word and please forward this newsletter to anyone you think will be interested.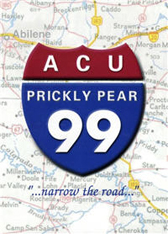 By the end of the year, the Portal will have over 600 yearbooks online. Check out Abilene Christian University's yearbook, the Prickly Pear, from 1916-2007.
Search for famous ACU alumni such as boxer and actor Randall "Tex" Cobb, singer Ronnie Dunn of Brooks & Dunn, and Pulitzer Prize winning photographer David Leeson.
Found it on the Portal?


Did you have a "Eureka!" moment? Or do you just love looking at old photographs? We love to hear your stories about using the Portal, so please tell us about it. Your comments may be included in an upcoming newsletter.tact
contact dreanna.belden@unt.edu
Image of the month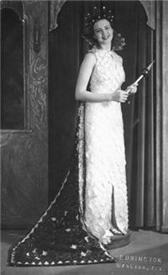 The Weslaco Museum's collections feature images from the town's annual "Birthday Party" fashion show. This fun event highlighted agriculture grown in the Rio Grande Valley by showcasing fashions created and modeled by local town folks. The kicker? All the clothes are made from fruit, vegetables, and flowers.
In this photo, Dorothy Hager Toothacker is wearing a gown made of diamond shaped turnips, and a train of beets and carrots. Check out the rest of this fun and whimsical collection from our partners at the Weslaco Museum.
Mission Statement
The Portal to Texas History offers students and lifetime learners a digital gateway to the rich collections held in Texas libraries, museums, archives, historical societies and private collections. The Portal team at the University of North Texas provides leadership by supporting collaborative efforts with its partners, while pursuing the goals of accessibility, best practices, and preservation of historical material.
Take our survey next time you're at the Portal!
Next time you visit the Portal to Texas History, please take a few moments to complete our survey. We would love to have your input, so tell us what you think.
Who knew? You can find anything on the
Portal, really . . .

A search for "vote" finds 899 results. Here are a few.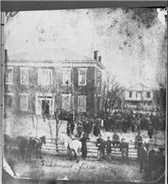 Freedmen's first vote in Anderson County, 1869, Palestine Public Library
Election poster for Texas City election of 1911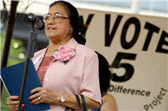 Adelfa Callejo speaking at a voting promotion event, 2005, José L. Castillo Collection, UNT Archives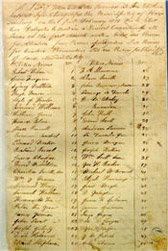 Lynchburg list of voters, Feb. 2, 1836, Texas State Library and Archives Commission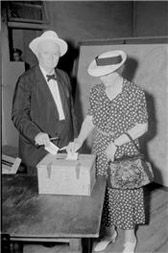 Ma and Pa Ferguson casting their vote in 1940, Austin History Center
Contact Us
Portal to Texas History
Beyond the Bytes is a free electronic newsletter emailed to subscribers of the Portal to Texas History listserv.
Dreanna Belden, Editor:
dreanna.belden@unt.edu
Ann Howington, Contributor
ann.howington@unt.edu
To unsubscribe from Beyond the Bytes: click here
UNT Libraries
Portal to Texas History
1155 Union Circle #305190
Denton, TX 76203-5017
940.369.8740