Cotton Wagons Crossing the Brite Ranch, Marfa Public Library
Content
---
New Collections
---
The Moses and Stephen F. Austin Papers


With plans to add more, the Dolph Briscoe Center for American History contributed a selection of its Moses and Stephen F. Austin papers to the Portal. Considered the father of Texas by many, Stephen F. Austin (1793-1836) carried out his father's plan for the Anglo colonization of Mexican Texas. The collection consists of transcripted correspondence between members of the Austin family dating from 1794 to 1879. The letters document both hardship and success for the Austin family through detailed accounts of land claims, store and banking investments, shipment of goods, settlement of debts and family matters.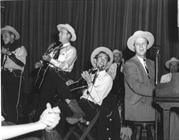 Museum of the Gulf Coast
More than 500 photographs and postcards spanning a hundred years provide a nice historical overview of Port Arthur and the surrounding region. It appears the locals knew how to have fun since the collection includes more than 100 photographs of musicians and their bands, including Tex Ritter, Moon Mullican, Cookie and the Cupcakes, Marcia Ball, Johnny Winter, and yes, even a photograph of Janis Joplin posing with her class in elementary school.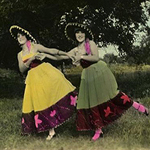 The Carpa Cubana and Sabino Gomez Photograph Collection
The Witte Museum of San Antonio received a Rescuing Texas History grant from UNT to digitize their Carpa Cubana collection that documents the Mexican American tent shows that traveled throughout Mexico and the Southwestern United States, mostly between 1910 and 1940. The "carpas" combined traditional circus acts with acrobats and clowns and theatrical performances, such as singing, dancing, and comedy routines. La Carpa Cubana was run by the Abreu family based in San Antonio and Sabino Gomez was their star performer.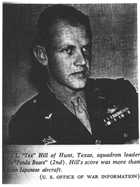 National Museum of the Pacific War/Admiral Nimitz Foundation
The National Museum of the Pacific war added their transcribed interviews of Texas veterans' experiences in Iwo Jima, D-Day, campaigns in the South Pacific, and the Battle of Bataan. The veterans' first-hand accounts are compelling and are a great resource for the classroom.

---
What's in the Lab now?
---
Institute of Texan Cultures
Texas history teachers, you asked and we are delivering! The Institute of Texan Cultures is contributing thousands of images of its Texas Folklife Festival to the Portal. The colorful photographs provide wonderful examples of the diversity of Texas cultures and the retention of cultural traditions. The Museum received UNT's Texas Cultures Online grant sponsored by the Amon Carter Foundation. The collection will be available on the Portal in July, 2012.
Mexic-Arte Museum
Another recipient of UNT's Texas Cultures Online grant, the Mexic-Arte Museum will feature its collection of exhibition catalogs and photographs of cultural events including Austin's largest and longest running Day of the Dead Festival.

---
Digital Frontiers 2012 - Save the Date!
---
Digital Frontiers
September 21, 2012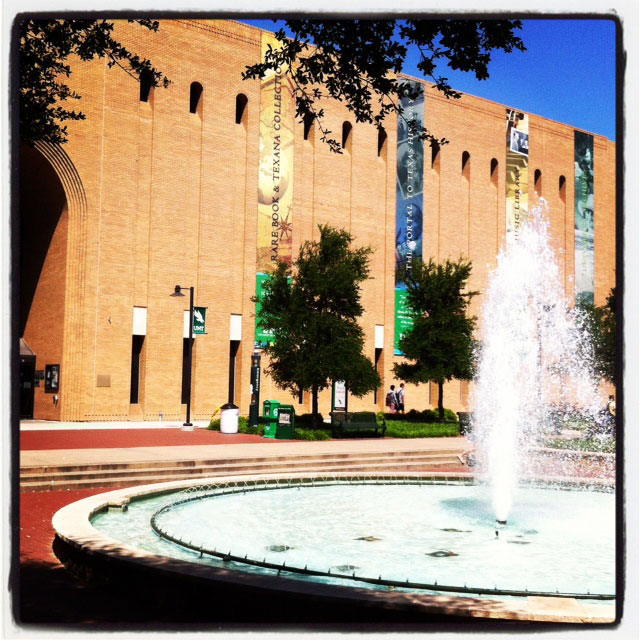 The University of North Texas Libraries and The Portal to Texas History are hosting Digital Frontiers, a conference focusing on digital resources for research, teaching, and learning. The conference features a keynote address by Michael Millner, Director of the Jack and Stella Kerouac Center for Public Humanites.
We invite local historians, genealogists, librarians, K-12 educators, university and community college educators, students and technologists to come together to share ideas, knowledge and questions about how digital resources are changing the landscape of knowledge production in the public sphere.
To keep the converstation going, THATCamp Digital Frontiers will be held the following day on September 22, 2012 and will offer hands-on workshops and smaller informal group discussions. More details.

---
Focus on ... Parades!
---
Geogetown Centennial, 1948,
Austin Public Library.

Connolly Parade Float, circa 1900,
Bosque County Historical Commission.
North Texas Homecoming, 1954,
University of North Texas Archives.
Fourth of July Parade, 1970,
Richardson Public Library.
---
Students making a difference...
---
Meet Anjum Najmi, who joined the Portal team in 2010 to create a set of K-12 lessons as part of a grant UNT received from the National Endowment for the Humanities for its Chronicling America project. Her Newspaper Narratives lessons, featured on the Portal's Resources 4 Educators website, use newspaper articles to teach key events in history through first-hand accounts. They have become very popular, especially the Cattle Kingdom lesson.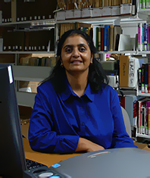 Anjum Najmi is working towards a doctorate in Educational Computing with a focus in instructional design at UNT's Department of Learning Technologies. She has a number of years' experience teaching in the K-12 classroom. Anjum said working in the classroom has helped her understand students' needs and how teachers view curriculum content.  
As she works on her dissertation in the Learning Technologies Department Anjum is also earning an MS in Library Science at UNT's College of Information. She sees a strong connection between the two fields as they both incorporate information literacy. Anjum is fairly new to library science and would like to know more about digital collections and the ways that digital content can be made more accessible to users. She is especially interested in how social tagging is used and the role it will have in the future.

---
New Languages and Cultures
in the Texas Digital Newspaper Program
---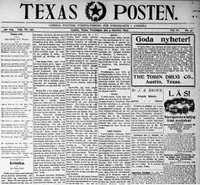 The Portal is pleasedto announce the inclusion of 1,535 pages of the Texas Posten to the Texas Digital Newspaper Program collection. The Texas Posten began publication on April 18, 1896 as the first Swedish-language newspaper in Texas. After nearly 100 years of publication, the Posten office closed down when its owners retired. The issues on the Portal can be searched in Swedish and represent the first six years of the Posten's publication.

Also added to the Portal this year is the Galveston-based newspaper The Representative, available in its entire run, from 1871-1873. The Representative was the first newspaper in Texas to be published by an African-American proprietor and editor.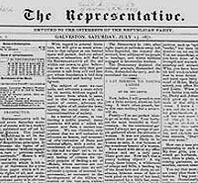 The Portal also welcomes The El Paso Morning Times, the only Spanish and English newspaper to cover the Mexican Revolution, featuring such figures as Pancho Villa and and Emiliano Zapata. These issues represent 1913-1918, are searchable in Spanish. They were funded through a partnership with the University of Texas at El Paso.
The Texas Digital Newspaper Program is an expansion of newspaper preservation and access from the National Digital Newspaper Program. NDNP is a long-term effort from NEH and the Library of Congress to develop an Internet-based, searchable database of U.S. newspapers with select digitization of historic papers. NDNP will create a national digital resource of historically significant newspapers published between 1836 and 1922 in all 50 states and U.S. territories.

---
Highlights from the UNT Digital Collections
---
The UNT Digital Library contains a small treasure trove of rare War Department Field Manuals and Technical Manuals from the World War II era. Because these documents were routinely superseded by newer editions, most libraries discarded them. We are lucky indeed that our own Government Documents Department maintained this collection for so many years--providing us with a snapshot of Army life and an understanding of the equipment and field techniques used during the war.
The War Department Manuals are part of a growing selection of online materials that help us comprehend this troubled period of world history. You may also be interested in the:
World War Poster Collection
World War Two Collection 
World War Two Newsmaps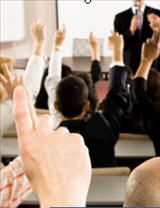 Visit our Resources 4 Educators web site. We've added Primary Source Sets and Newspaper Narratives.
---
Hot Comments
"Great site! Thanks for sharing this great information!" –M.W.

"I don't know who is responsible for including the Bastrop Advertiser in this collection, but I thank you. What a wonderful resource. Thank you, thank you!" –S. Reese
"I found my ancestor listed in the Notables. I had not seen this information on him before. My family appreciates the Portal for providing this bit of family heritage in 19th century Waco." –Anonymous
"I want to thank whoever put my history of my relative online…I have been looking forever…I found not only her information but a photo of her and her daughter on the front page of the El Paso Herald. I have called all my family to let them know of this find!!! – Katie
---
---
Mission Statement
The Portal to Texas History offers students and lifetime learners a digital gateway to the rich collections held in Texas libraries, museums, archives, historical societies and private collections.
---
Sign up for the Portal to Texas E-Newsletter!
Please forward this newsletter to friends, family, or anyone else who loves Texas history! If you'd like to sign up for our newsletter, just click the link above and send the email
---
---

The Portal on Facebook If you are on Facebook, join the Portal to Texas History page to be the first to hear the latest Portal news and stories.
---
Who Knew?
You can find anything on the Portal, really. . .
A search for "fabric" brings up 16,429 items.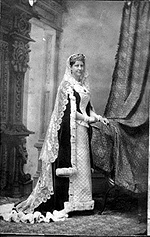 Photograph from the George Ranch Historical Park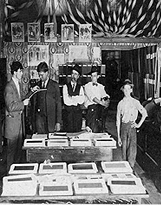 Holland Tailor Shop,
Heritage House Museum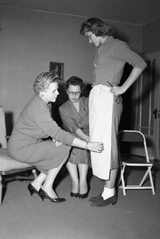 Abilene High School,
Abilene Photograph Collection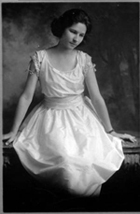 Photograph from George Ranch Historical Park

Contact Us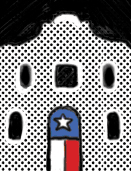 Beyond the Bytes is a free electronic newsletter emailed to subscribers of our listserv.
Tara Carlisle, Editor:
tara.carlisle@unt.edu
Nancy Reis, Editor:
nancy.reis@unt.edu
Ana Krahmer, Contributor
ana.krahmer@unt.edu
---
UNT Libraries
Portal to Texas History
1155 Union Circle #305190
Denton, TX 76203-5017
940.565.3023
---
See our back issues:
Winter 2010
Fall 2010
Spring 2010
Fall 2009
Summer 2009
Spring 2009
Fall 2008
Summer 2008